Just one month after The Guardian launched in America, The Guardian News & Media announced its Guardian iPad edition is now available on the App Store today. The Guardian App, mirroring the Guardian's Monday through Saturday paper, was created specifically for the iPad.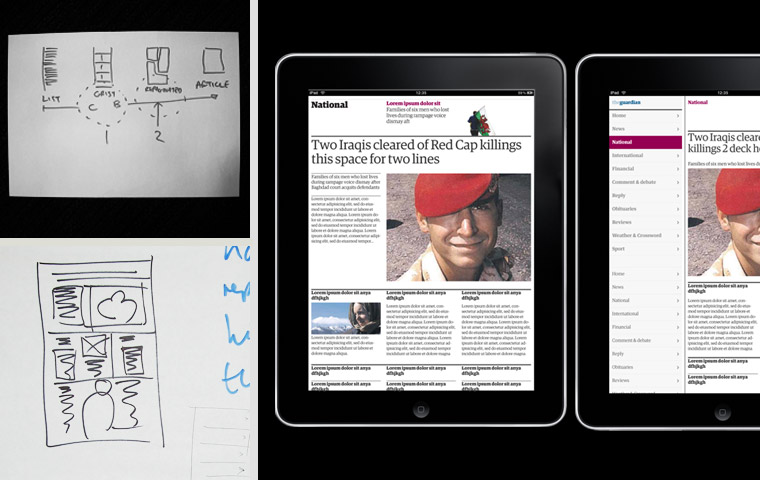 Though the Internet edition of The Guardian has an audience of over 50 million readers, the newspaper wanted to make the iPad edition align more closely with the print edition. For that reason the iPad edition will be a once-a-day edition, without the live updating of and blogging on the website.
You can download The Guardian for iPad for free from the US App Stores.